Vision, Mission, and Values
We are Family, Servants, and Missionaries who Gather, Go, Give, and Grow.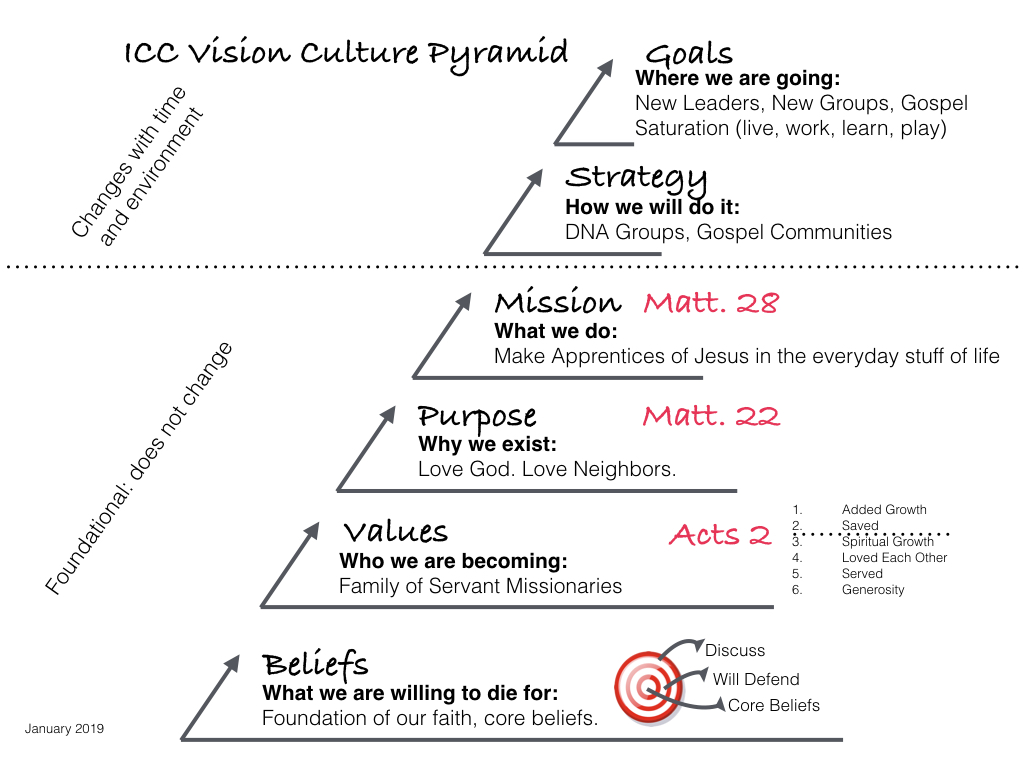 For an explanation of the Vision Culture click here.
GATHER: We gather regularly with the Church body for exhortation, encouragement and equipping for gospel ministry (Sunday Gatherings).
GO: We are disciples of Jesus who make disciples with others in community on mission (Gospel Community).
GIVE: We support the work of ICC by serving the body with our time, talents and treasures (Giving and Serving).
GROW: We meet regularly with a few others to live and love like Christ (DNA Groups).